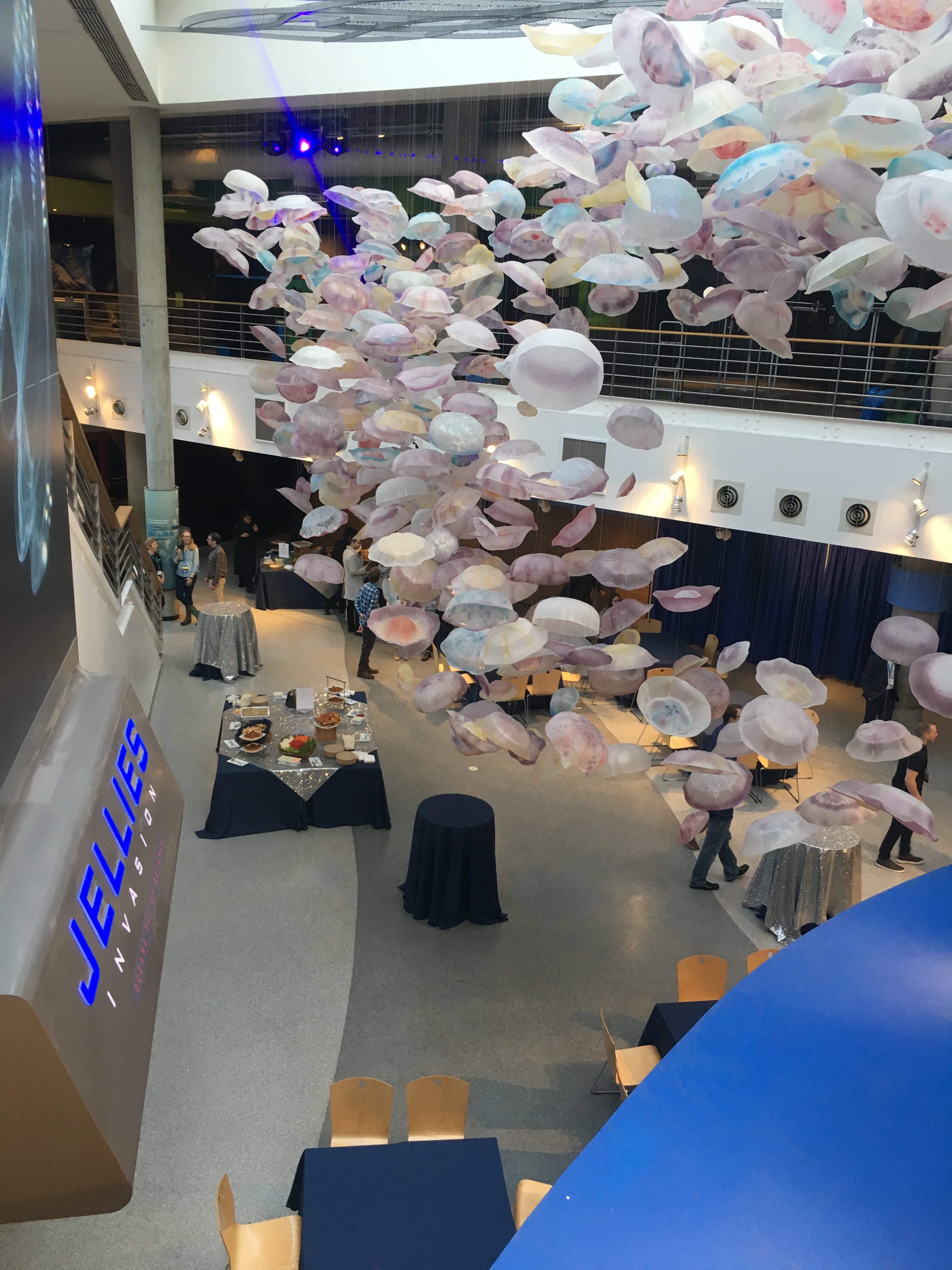 Precision Visits 71st Alpha Rho Chi National Convention
My Key Takeaways
I had the pleasure of attending the 71st Alpha Rho Chi National Convention in Baltimore, Maryland recently. This annual meeting brings together Alpha Rho Chi members from all 32 chapters and alumni groups from across the country to network and learn new information supporting the architecture and allied art industries. To become an Alpha Rho Chi member, you must have studied or completed a degree in architecture or another allied art such as landscape, architectural engineering, and construction management, among others. Not only did I learn a lot, but we also had time for some fun, including exploring the city of Baltimore and enjoying the entire National Aquarium, which was rented out exclusively for the welcome event.
I became involved in the fraternity as an architecture major at Cal Poly, although I switched my major to construction management later in my college career. The Daedalus Chapter at Cal Poly has a robust and active presence in the College of Architecture and Environmental Design and gives current students numerous networking opportunities.
Here are some key takeaways from the convention that made an impact on me personally and professionally. This information is particularly useful for those still studying in college or those who are just starting out in their career. Most of all, my advice is to never be afraid to ask questions and get out of your comfort zone; you'll not only build a network of industry professionals, but will also show that you're a dedicated learner who is always seeking out ways to better yourself and, ultimately, your company.
Network to Establish Key Connections
Whether you're seeking your first job or are simply looking to build connections with industry professionals, networking is essential. However, be prepared to spend some time establishing these connections. If you meet someone at a convention or event, ask for their contact information, but be sure to use it! Follow-up your initial conversation with an email or phone call and realize it may take some time to firm up your new relationship. Don't be afraid to go out of your way to introduce yourself to important people or company owners. Most connections begin with utilizing who you know, and you never know how useful that connection could potentially be in the future.
Use Facts to Strengthen a Presentation
On the most basic level, project development and construction rely on gathering numerous groups together to work toward a common goal. If you're taking the lead on organizing these groups, you are responsible for ensuring everyone is on the same page. As you present your information in this industry, be clear and concise to mitigate project delays and cost increases. Facts are absolutely integral to back up whatever you are presenting. Anticipate the questions you'll be asked and do the research necessary to understand the issue and support your findings.
Don't Be Afraid to Ask for Help to Get Ahead
Never fear using your network; that's what they're there for. Be resourceful by utilizing your associates to improve your skills and get ahead in your career. I've been pleasantly surprised time and time again by people I know who are able to put me in contact with the 'right' people, or who have a lead that I can follow to get me in touch with someone who can help me with an issue at hand. This is absolutely a learning opportunity, especially for those starting their careers, that can push you ahead.
Attending this convention gave me the opportunity to learn more about the industry and better understand that Precision Building Group is a great place to share ideas and work together to benefit our clients. Many of the tips and tricks I learned relating to effective communication, channeling positive energy, and creating and sustaining a cohesive work environment are already put into practice here, and it was useful to review those business concepts at the convention.